Cirrusboard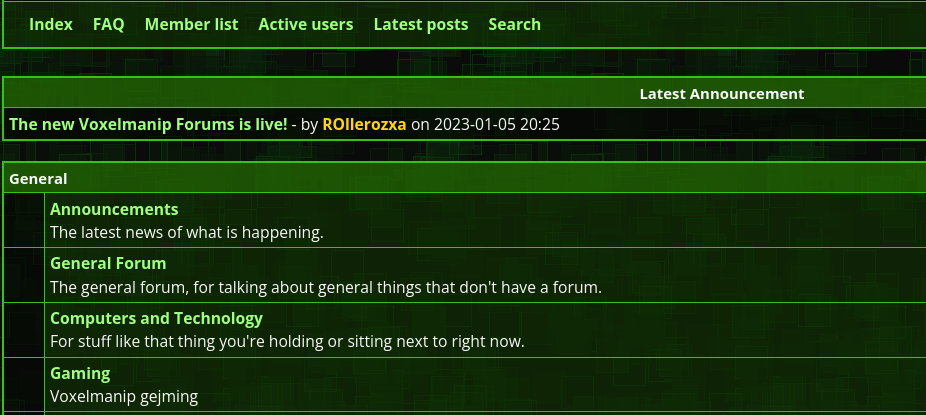 Cirrusboard is a minimal and lightweight hobbyist forum software written in PHP. Implementing the core functionality you'd want from a forum, it's perfect for small to medium sized forums and runs lightning fast on anything from dedicated hardware to the tiniest of VPSes.
It was originally written to support the Voxelmanip Forums, but is also a general purpose forum software that can be installed and customised to your forum's branding.
It is inspired by the Acmlmboard family of forum software, reimplementing various features of Acmlmboard-style forums such as post layouts, while improving upon code quality and security.
The source code of the forum software is hosted and developed on GitHub. The Cirrusboard Wiki contains various information about configuring and customising your forum. For a full list of pages that currently exist see the Page Index.
Cirrusboard is used by: